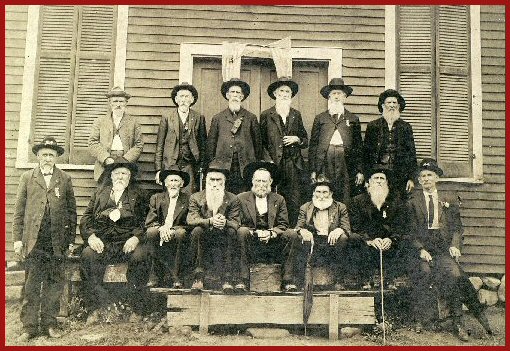 Benjamin Witt Ferguson
with members of the GAR
Benjamin Witt Ferguson was born in Desotto County, Mississippi. His father, Joseph R. Ferguson served in the 35th MS Infantry, Confederate States of America (CSA).

Benjamin and his brother Samuel Sylvester, ran away from home and joined the UNION Army in Shelbyville TN in 1862.

My grandmother would tell us kids stories about the Civil War, brother against brother, and in our case, it was father aginst his sons.

That family had lived in both TN and MS.

The sons went their seperate ways from the rest of the family. I have been unable to find where the sisters of Benjamin and Samuel S. went. They were named Elizabeth and Margaret.

I'm still researching, and maybe the mystery will be solved one of these days.

Growing up in North Georgia, AL and TN, I considered myself a Rebel, but my Ferguson Roots were mostly UNION. I like that better than Yankee.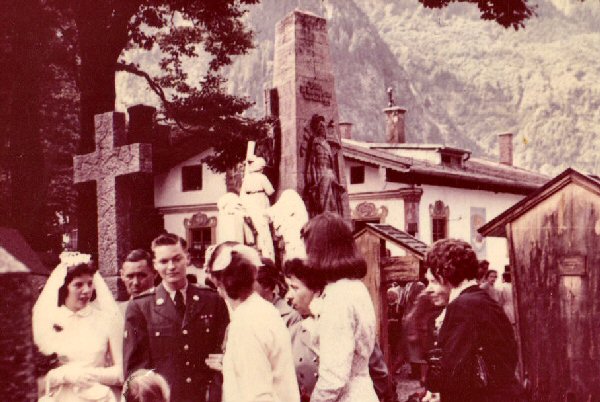 Wedding in the Alps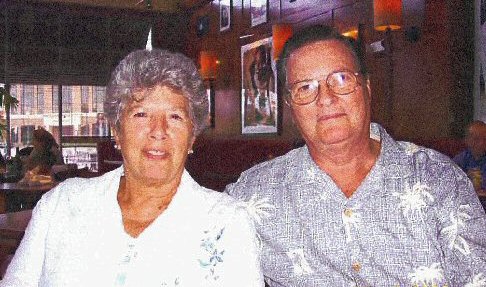 Chris and Dick Hyatt
Golden Wedding Anniversary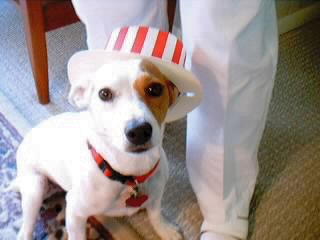 Lady Sarah celebrates July 4th