Hello Everyone,
I am attaching a Word document is made of the new information Herman sent John a few days ago. I added Herman's added statements in red font. The web pages are probably a little different. I copied what was currently shown this morning. I tried to copy and paste John's handwritten will, but I couldn't get all of it on one page – it kept chopping the bottom part off. I had a transcript of the will, so I inserted Herman's handwritten notes, and then inserted the transcript of the will.
I hope all of you have a really good weekend.
Best wishes,
Sharon
From: jandj1972 [mailto:jandj1972@att.net]
Sent: Friday, May 13, 2011 3:45 PM
To: Loretta Ekis; FERGGEOGEN@aol.com; Jonadineferguson@aol.com; Sandy Sellers; Sharon Clark
Subject: Herman Ferguson Docs
Herman, thanks for sending the Leonard Ferguson info and the material on Craigievar estate. I received the 14 page document yesterday and scanned each page. Because the combined file size of the 14 scanned pages is several megabytes, I will attach them separately to successive emails that I will send out ASAP. An inventory of what you sent is listed below. Note that some of the pages were a little faint, but I did the best I could to darken them up--hope they are readable on your hardward:
Page 1-3 -- Summary of Findings of Leonard C. Ferguson Regarding the Scottish Origins of John Ferguson (c1652-1717) by Herman Ferguson dated 23 July 2007
Page 4 -- Justiciary Proceedings Edinburg 15 June 1663 (exhibit 1)
Page 5 -- Of The Old Tolbooth April 24th 1666 (exhibit 2)
Page 6 -- Cavaliers and Pioneers Patent Book 6 (exhibit 3)
Page 7 -- Katherine Laird (exhibit 4)
Page 8 -- Miscellaneous entries from Leonard Ferguson paper concerning 18th Century Fergusons
Page 9-12 -- Craigievar Castle info
Page 13-14 -- John Ferguson of Essex Will (handwritten)
Below are my comments on the above material.
Unfortunately, as much as I would like to tie our ancestor to a specific locale in Scotland, I am highly skeptical that the John Ferguson of the Craigievar estate is any relation to our ancestor, John Ferguson of Essex County -- at least I see no evidence that there is a relationship, except for the same first name. All we know about the Craigievar John Ferguson is that he was in trouble with the law in 1663 -- we do not even know his age, which is important if you are trying to link him to the 14 year old John Ferguson who was transported to Virginia in 1667. In fact, the Craigievar John Ferguson would have to have been only 11 years old if they are the same person, which is pretty young to be charged with illicitly receiving 12 oxen. Given how common a name John Ferguson is, there probably are literally dozens of other John Fergusons living in Scotland in the mid-17th Century who could have been our ancestor -- its just that we do not have any documentation on them, or any way to directly connect them to our ancestor. We do not even know how old John Ferguson of Essex was when he died in 1718.
Also, as you know, I have never been on the bandwagon that unequivocally accepts that the immigrant 14-year old John Ferguson from 1667 is the same person as our ancestor. In my view, it is a 50-50 proposition as to whether he is our ancestor or whether some other John Ferguson (who migrated to or was born in Virginia, but for whom we have no records) is our ancestor (see my analysis below):
In the 17th Century, the Scottish government followed the practice of transporting criminals and others to America and then selling them to planters as indentured servants. For example, in May 1666, Robert Learnmonth, a merchant in Edinburg, took in a number of criminals from the Tolbooth of Edinburg and later shipped them from Leith to Virginia aboard his vessel Phoenix of Leith. There is excellent documentary evidence that a John Ferguson, although not one of the Tolbooth prisoners, came to America with them in 1667 aboard this ship. A York County Court record shows that this John Ferguson was indentured to Otho Thorpe as a servant for ten years and was "adjudged to be fourteen years of age."
Almost all Ferguson on-line genealogies for the John Ferguson who married Ann Stubbleson assert that he was the same John Ferguson as the above 14 year old indentured servant. However, there is no direct evidence to confirm this assertion, and in fact, it is logical to theorize that there may have been other John Fergusons in Virginia whom Ann could have married, but for whom we have no documentation. To test this theory, I made a rough estimate of the number of John Fergusons who might have been living in Virginia in 1680. The answer I got was surprisingly low (see below):
1. There are various estimates of the population of Virginia in the second half of the 17th Century -- 15,000 in 1649 (Anonymous Pamphlet), 27,000 in 1660 (Hornbook of Virgina), 38,000 in 1670 (Wikipedia entry for Virginia Cavaliers).), 54,000 in 1672 (Governor Berkeley), 70,000 to 80,000 in 1681 (Lord Culpeper), 58,500 in 1700 (Hornbook of Virginia). I assumed the population of Virginia in 1680 was 60,000 with another 10,000 indentured servants, for an estimated total of 70,000. This is probably somewhat on the high-side, but I was looking for the largest reasonable estimate of the number of John Fergusons.
2. I assumed the proportion of Scots in the overall UK population (currently 8.3%) was about the same in 1680.
3. I also assumed that the colony of Virginia was settled in roughly the same ethnic proportions as the overall population -- that is, that 8.3 percent of Virginia's residents were Scots in 1680. I think this probably is close because it precedes the period when Scottish and Scots-Irish immigration to colonial America had begun in earnest.
4. Therefore, I estimated approximately 5,800 Scots lived in Virginia in 1680.
5. According to official UK census statistics, the frequency of the Ferguson name in Scotland in the 1850s was 48 per 10,000. I assumed the same proportion of Fergusons in the Scots population of Virginia in 1680.
6. Multiplying 0048 times 5,800 yields about 28 Fergusons in Virginia in 1680.
7. Assuming half of these were males, leaves 14 Ferguson males in Virginia in 1680.
8. John is by far the most common Ferguson male first name in this general time frame. For example the 1787 Virginia Census based on property tax records lists 130 Ferguson heads of households. The frequency of first names are: John -19, William -13, Robert -12, James -6, Thomas -6, Joseph -5, all others 4 or less). Assuming the frequency of the name "John" was about 19/130 from my limited sampling above suggests that two John Fergusons were living in Virginia in 1680.
Records show that there were a few other Fergusons who had arrived in Virgina much earlier than John, the indentured servant. For example, the earliest known Fergusons living in Virginia were Thomas and Patrick Ferguson documented in separate 1639 Virginia land patent records. It is possible that Thomas or Patrick had a son named John who later married Ann Stubbleson, instead of the John Ferguson who arrived on the Phoenix in 1667. Overall, the data above suggests that although there may have been more than one John Ferguson available for Ann Stubbleson to marry, there probably were not many, even if the above estimate is off by a factor of two. Therefore, I believe that the likelihood that the John Ferguson who arrived in 1667 is our ancestor is about 30 to 70 percent -- reasonably high, but definitely not a sure thing. Much more research is needed before we can know with any certitude just who our Scottish ancestors are.
---------------------------------------
John Ferguson:

I am being swamped with requests from Ferguson researchers for the
Leonard Ferguson material on John Ferguson of Craigievar estate in Aberdeenshire,
Scotland. I have elected to send you a hard copy of this material (some 15
pages) which you may distribute as you wish for I have no scanner.
Therefore I need your Chicago mailing address and will get the material off to you
and soon as I have your present mailing address

Herman
---
SUMMARY OF FINDINGS OF LEONARD C. FERGUSON
REGARING THE SCOTTISH ORIGIN OF JOHN FERGUSON (c 1652-1717)
[Revised 2011 and Herman's new handwritten notes have been added in red font.]
Introduction-. During the period of 1995-1997 I had correspondence with Leonard C. Ferguson of Calabash, NC, regarding the work he and his son Evan R. Ferguson had done on the Scottish provenance of our mutual ancestor John Ferguson (c 1652-1717) who married Ann Stubbleston. At the time our correspondence broke off they were still looking for more information in Scotland on the birthplace of John Ferguson. Regrettably, both Leonard and his son are now both deceased. I have contacted Evan's former employer, Sigma Xi, The Scientific Research Society, at the Research Triangle Park near Raleigh, NC, and requested that they contact someone in his family and ask that they contact me regarding his genealogical research. As of this writing there has been no response to my request.
After repeatedly reviewing the material that Leonard sent me I concluded that the best way to pass on his work to others is by a series of exhibits from his work for which I will provide some comments.
Exhibit 1-. This exhibit is a copy of a page from the Justicary Record, vol. 1, 1661-1669 published by the Scottish History Society. The page contains a record of court proceeding in Edinburgh, Scotland, 16 Jun 1663. In it Sir John fforbes of Craigievar brought charges against "John ffarguson, Wm. Reid, Thomas Don, and Christian Mudie." The charge was that of receiving 12 oxen from Geo. Mitchell, tennant of Sir John fforbes. This record is maddening for first of all I do not find a Craigievar in my Britannica Atlas. [I have since found Craigievar, it is a castle and surrounding estate. John Ferguson or his father may have been tennants on the Forbes land. See attached material on Craigievar.] It could be a town or Parish, but the index does not list it. Whether these charges led to a trial we do not know. It is of interest that the three defendants listed with John Ferguson - Reid, Don, and Mudie - do not occur again in the records dredged up by Leonard and his son Evan. At this juncture the writer tends to doubt [have since changed my mind] that the John Ferguson charged in 1663 is the same person who three years later was judged to be fourteen years of age when he landed in Virginia in 1666 [see Exhibit 4].
Exhibit 2. - This exhibit is a photocopy from the records of the Old Tolbooth Prison in Edinburgh dated 4 May 1666. In it we learn that Robert Learmonth and others assembled a group of persons for transportation to Virginia obviously as an investment for on arrival the transportees would be indentured to planters for their labor. The persons to be transported were termed "… such vagabonds and idell persons as is not fitt to stay in this kingdome." The Old Tolbooth records go on to list the following persons who were named in the warrant for transportation: Chairles Davidson, James Ogelvie, Katherine Laird, and James Shields. The record indicates that three of this group were convicted felons, but James Shields "hath consented to goe to Virginia." This suggests that his crime was not so severe as to qualify him for mandatory transportation. Note that John Ferguson does not appear in the old Tolbooth records, and thus it is possible that he voluntarily went on board as an indentured servant to seek a better life in Virginia.
The ship that was used by Robert Learmonth and others to transport the group from Scotland to Virginia was the Phoenix under the command of James Gibson. The date of departure was later in 1666 as we shall see from other records; the port of departure was Leith which is presumed to be the port of Edinburgh.
Exhibit 3. - This exhibit is a photocopy of Cavaliers and Pioneers, vol. 2, page 13 that contains abstracts of Virginia Patent Book 6. Robert Whitehaire, James Bowler, & Charles Edmonds on 25 April 1667 received a patent on 3000 acres in New Kent Co., VA, on the York River. This grant was made for the transportation of 60 persons to Virginia including Charles Davidson, James Fargeson, Jno. Fargeson, and Katherine Laird. Some 30 years later a James Ogelvie is listed on page 385 of vol. 2 of Cavaliers & Pioneers as one of 21 persons imported to Virginia in 1693. If this is the same James Ogelvie of the 1666 list of persons in the old Tolbooth Prison he would have been a middle aged man which brings this identification to doubt.
Exhibit 4. - This exhibit is a summary of part of the work of Leonard C. Ferguson and his son Evan G. Ferguson. The source for this exhibit are the York County Records Project by the Colonial Williamsburg Foundation, 1980. Regrettably, Leonard and his son did not provide me with photocopies of the original records, but with a typed copy of what they gleaned from them. In it they list the 60 persons for whose importation Robt. Whitehaire, et al, were granted 3000 acres on 12 Nov 1666 in New Kent County on the York River. This list includes Charles Davidson, James ffargeson, Jno. Frargeson, and Katherine Laird. These same York County record that John ffargeson was indentured to Otho Thorpe for ten years and was " … adjudged to be ffourteene years of age." James ffargeson was indentured to Henry White, a carpenter of Marston Parish, York Co., and died young. Leonard and his son also typed up a list from the Virginia Patent Book 6 of the 60 persons transported by Robt. Whitehaire, John Bowler, and Charles Edmonds. Since it lists the same persons as are named in Exhibit 3, it seems unnecessary to list them again.
Herman W. Ferguson
23 July 2007
61
Justicary Records, Vol. 1, 1661-1669
Printed by Scottish History Society
Exhibit 1
JUSTICIARY PROCEEDINGS
Edinb<![if !vml]>

<![endif]> 15 Jun 1663
Doctor Douglass ag<![if !vml]>

<![endif]> Craig again continued.
Craigievar ag<![if !vml]>

<![endif]> Shaw and others, Geo. Ffarquharsone, one of the Defenders compears and offers to underlie the Law and the Diet quod him deserted and the Diet is adjourned for the rest till tomorrow.
Edinb<![if !vml]>

<![endif]> 16 Jun 1663. Deputes Colvill and Mckenzie in the Court.
Sir John fforbes of Craigievar ag<![if !vml]>

<![endif]> John fferguson, Wm Reid, Thomas Don, and Christian Mudie, four of the Defenders @ ment<![if !vml]>

<![endif]> present and indyted and accused for being art and part of the steilling at least of the theftous receipting of 12 oxen frae Craigievar and Geo: Mitchell his tenant at the times lybelled. The Pursuer and the King's Advocate compearing, the Justice Deputes after hearing of both partys delayed the Tryall thereof till the Pursuer should first discuss the same by an Action of Restitution or otherways whereupon both Parties took Instruments and protested for Relief of their Cautioners acted for their appearance which the Justices admitted. [Theft and Receit delayed till discust by an action of Restitution.]
The said day upon a Petition presented by Mathew Mill, prisoner, and one of the Persons convened at the instance of the Laird of Dalziell, representing that he was not able to entertain himself in Prison. The Justices appoints the 2d of July for his Tryall and Dalziell to pay him a groat per Diem and to be ready to insist the said day, and his order to be intimate to Dalziell with certification that if he insist not the day forsaid, the Petitioner shall be sett at Liberty. [When a prisoner is poor, a short day is assigned for his Tryal and the Pursuer decerned in an interim Aliment.]
Edinb<![if !vml]>

<![endif]> 24 Jun 1663. All the three Deputes in Court. Fforbes in Leslie against severall Highlanders for Theft and Robbery and receipt of Pleugh Oxen from the Pursuer and his Tenants, receipting, maintaining and harbouring of Thieves and Robbers, componing, concording, and taking Theft boot from them in manner specified in criminall Letters. Instruments taken from the Pursuer on the reporting most of the Defenders compears and the Diet quod them is deserted, and … [Theft, Robbery, and Receipt]
Exhibit 2
131
OF THE OLD TOLBOOTH
Apryll 24th 1666
Whereas ther is ane adresse maide to me by Robert Learmonth merchant in Edr in name of severall vther partners in the ship called the pheonex of Leith James Gibson maister of cap<![if !vml]>

<![endif]> Bound for Virginia, ffor taking away from this countery such vagabonds and idell persons as is not fitt to stay in this kingdome. Thes ar therfor allowing to receive all such persons and such as ar comdemned for Barbadoas by the Judge and desyr you to give them yo<![if !vml]>

<![endif]> concurance and assistance in this affaire. And for so doeing this shall be yo<![if !vml]>

<![endif]> warand. Givein . . . at Lesslie this seventeenth off Apryll 1666. [Warrant for transportation of prisoners.]
Sic Sub Rothes
To all Shireffs of Shvres
Majestratts of Brughes
And vyrs concernd. Thes
May 4th 1666
Att sight heiroff yow shall delyver y<![if !vml]>

<![endif]> perssones of Chairles Davidsone who is incarcerat w<![if !vml]>

<![endif]>in the tolbuith as ane idle vaigabond and a theiff. As also the perssone of James Oglevie who is incarcerat ffor the samyn fault And lykewayes the persone of Kaitherine Laird who is in prissone as ane notorious theiff and hoore. As lykewayes the persone of James Sheilds who is in prissone w<![if !vml]>

<![endif]>in the said tolbuith and hath consented to goe to Virginia. To James Gibsone skipper in Leith maister of the good ship called the Phenix of Leith who is now presentlie bound (god willing) for Virginia. To the end the foir named persones may be transported y<![if !vml]>

<![endif]> conforme to y<![if !vml]>

<![endif]> generall order granted be his Grace my Lord Comissioner ffor y<![if !vml]>

<![endif]> effect and y<![if !vml]>

<![endif]> pns w<![if !vml]>

<![endif]> James Gibsones recept shalbe of sufficeant warrand to yow from vs. [Chairles Davidson, James Oglevie, Cathering Laird & James Sheilds sent to Virginia.]
Sic Sub George Suttie & Alex<![if !vml]>

<![endif]> Sandilands
Bailleis
[Receipt by James Gibsone is appended.]
Exhibit 3
Cavaliers and Pioneers
Patent Book No. 6
13
Robt. Whitehaire, John Bowler, & Charles Edmonds, 300 acs. New Kent Co., upon N. side of Riv., 25 Apr 1667, page 45. Trans. of 60 pers: Robt. Armestrong, Jno. Johnson, Alexr. Brue (or Brice), James Henderson, Andrew Mailer, Charles James, James Field, Charles Davison, Patrick Watson, James Browne, James Soruter, Tho. Hamilton, Henry Sinker, Aug. Orum, David Salmon, Tho. Wilson, George Wilson, James Fargeson, Jno. Meeke, Jno. Fargeson, Jno. Mauer, James Arthur, Robt. Laundsdale (or Lansdale), Alex. Browne, Eliz. Burwell, Mary Tailer, James Canner, Mary Mackham, Mary Lyon, Katharine Loird, Mary Johnson, Anis Sherer, Jno. Wilson, James Berkeley, Jane Addis, Francis Oberton, James Gerry, James Thompson, Danll. Pepper, Wm. Sayer, Henry Wethred, Hollis Usald (?), Rich. Powell, Robt. Whitaker, Mary Claber, Jno. Roberts, Jno. Ward, Tho. Greene, Wm. Gravener, Henry Collett, Jno. Reynolds, Robt. Smith, Thomas Parker, Charles Blake, Mary Hall, Eliz. Guildford, Jno. Cumbell (or Cambell), Jno. Griffeth, Jno Mackey, Francis Baulden.
Exhibit 4
KATHERINE LAIRD - thief & whore - Bless you!
Various authors suggest that individuals can best be followed & found by tracking groups.
In the example below, tracking folks with a common name [e.g. Ferguson], two 1666 groups each have persons with the same unusual names [e.g. Katherine Laird]. Remember these Scottish rascals used ff for initial F & an interior f for ss [e.g. ffargefon]. Underlining and bold font are added for emphasis.
From York County Records Project - by Colonial Williamsburg Foundation 1980c: These records are from both photo copies and CW typed readings of photo copies / originals.
12 Nov 1666
Certificate is granted to m Robert Whitehaire for 1900 Acres of Land for ye Importation of 39 psons into ye Collony vizt, Robt Armstrong, John Johnson, Alex Brune, James Henderson, Andrew Mailer, Clarke James, James ffield, Charles Davifon, Patrick Walfon, James Bourne, James Sanler, Tho Hamilton, Henry Snikler, Arch Oram, David Salmond, Tho Wilfon, Geo Wilfon, James ffargefor, Jno Meeke, Jno ffargefon, Jno Maver, James Arthur, Robt Lunsdale, Alex Browne, Eliz Burnell, Mary Tailer, Jane Kanere, Mary Makean, Mary Lyon, Katherine Laird, Mary Johnson, Agnis Sherer, Jno Wilfon, Jane Berkeley, Jane Ardis, ffrancis Robertfon, James Gerey, James Thompfon. /
DOW(04)-109
12 Nov 1666
Cert is granted to m Robt Whitehaire Afigne Mrs Eliz Vaule, for 900 Acres of land for ye Importation of 19 psons into ye Collonye vizt: Daniell Pepper, Wm Sayer, Henry Wethered, Hollis Oswald, Richd Powell, Robt Whitaker, Mary Claber, John Roberts, John Ward, Tho Greene, Wm Gravener, Henry Collelt, Jno Reynolds, Robt Smith, Tho Parker, Charles Blake, Mary Hall, Eliz Guildeford.
DOW(04)-109
12 Nov 1666
John ffargefon Servant to m Otho Thorpe is by ye Court adjudged to be ffourteene years of Age ordered to Serve until twenty four according; to Act. /
DOW(04)-109
[JMF Jr: with this court order John Fargesson, 1652c- I 7xx, enters life in Colonial Virginia with Otho Thorpe - land owner in York Co., James City Co., and Middle Plantation].
Mar 1668/1669
James Forgison Servant to Henry White, carpenter, Marston Parish, York County, died [from index cards]
Bruton Parish Records
[JMFJr: a parish was a complex political/social/economic/religious unit of a county].
From the new Scottish Emigration to Colonial America, 1607-1785 - David Hobson:
University of Georgia Press - Athens Georgia 30602 E184.S3 D66 1994
the Scottish government had followed . . . the practice of disposing criminals and undesirable by transporting them to America and selling them to planters as indentured servants. For example, in May 1666 Robert Learnmonth, merchant in Edinburgh, took in a number of criminals from the Tolbooth of Edinburgh and shipped them from Leith to Virginia aboard his vessel Phoenix of Leith under master [CAPT] James Gibson. Included . . . Charles Davidson . . . James Oligvy . . . Katherine Laird, a thief and whore . . . James Shields.<![if !vml]>

<![endif]>
page 056.
Author KATHERINE LAIRD et al - John Markham Ferguson Jr.
17 Nov 1994
One of the major reasons it took the writer 27 years to put this document together was the number of "Johns" that were a part of the Ferguson families. We have done our best to separate these out in some kind of family order but cannot guarantee total accuracy. For example, there were two John Fergusons in Essex County in the period beginning about 1720. Both of these were married to Sarahs, Sarah Baker and Sarah Bridgeforth. Both had large families with Johns, Samuels, Joseph, Williams and here and there an Alexander plus daughters named Sarah, Catron, Mary, Jael, and Ann's by the dozens. If you get confused reading this collection of histories, think nothing of it. It's par for the course!
John of Essex died 19 Mar 1718 and was buried at Cherry Walk, the family cemetery. Ann Stubbleson Ferguson, executrix, returned John Ferguson's inventory 17 Sep 1718, which included cash money, 2 negroes, pewter, bed, furniture, cattle, bull, sheep, and land on South Picataway roleing rode.
John Ferguson before his death gave son-in-law Class Caston and wife Cary (John's daughter) 100 acres of land in Dragon Swamp. It is to be noted daughter Cary does not appear in John's will as an inheritor. It was common practice to give land or items of value before making a will and then excluding the donee from the will.
Stubble Stubbleson, March 21, 1693 will divisor to daughter Ann Stubbleson and her husband, John Ferguson.
Notice: 4 May 1738. To the Sheriff of Orange Co., I send you herewith all the body of William Frazer, brought before me for dangerously wounding Sml. Rose by shooting him and he having confessed the fact befoe, I charge and require you to keep Wm. Frazer in the gaol until he secure sufficient persons to be bound with him in a recognizance, each of the securities in the sum of £20 current and William Frazer in the sum of £40. Bond, 4 May 1738, of William Frazer to make his appearance at the next Court to answer Saml. Rose's complaint for dangerously wounding him and in the meantime to keep the peace. For £80 current money. Securities, James Cathay and Robert Turk. 14 May 1738, Robert Ferguson of Orance Co. acknowledges himself indebted to Our Sovereign Lord, King George, in the sum of £40 current money to give evidence against Wm. Frazer concerning assault and wounding Saml. Rose. Signed, Robt. Fargison, Junr.
John ferguson/Martha Hammet lived on 200 acres of land on the NW side of Henry's Branch, Culpeper, VA. John was born about 1722; Married Martha ca 1757. Will dated 11 Mar 1793 and probated 15 Dec 1794, Culpeper, VA Book D, page 141. Had 11 children including our progenitor, John Hammet.
http://www.scotland-inverness.co.uk/Chatelaine/CRAIGIEVAR.HTM 2/21/2009
<![if !vml]><![endif]>

<![if !vml]><![endif]><![if !vml]><![endif]>

Craigievar Castle

Aberdeenshire

Five miles south of Alford on Aberdeenshire's Castle Trail, the pinkish seven-storey Craigievar Castle is an L-plan tower topped with lots of little turrets - quite a fairytale appearance!

It has changed little since it was completed in 1626 by William Forbes, brother of the Bishop of Aberdeen. Craigievar has been called the 'epitome of the Jacobean Renaissance in Scotland'. There is much to see inside - the great hall with fireplace with the Stuart Arms, musician's gallery, secret staircase, drawing room, Queen's bedroom, painted ceilings, servants' quarters, etc. Wonderful atmosphere inside apparently. After centuries in the hands of the Forbes and Forbes-Sempill, today it is in the care of the National Trust for Scotland.

There is only one entrance and it is said that although the Forbes might enter through the main door, they all had to ultimately leave via a window as it was impossible to carry a coffin down the narrow stairs.

The castle will re-open to the public for guided tours on 1st May 2010 after major work on the exterior. Open 1 May to 30 June, Fri-Tue 12-5.30; 1 July to 31 August, daily 12-5.30; 1 September to 30 September, Fri-Tue 12-5.30. The grounds and gardens are open all year round.
More details are available on the page by the National Trust for Scotland.

Self catering accommodation is available on estate cottages - visit the National Trust of Scotland holiday accommodation web site for details.

A visit to Craigievar Castle can be included on your customised itinerary with ClansandCastles.com who offer personal guided trips from Aberdeen and Inverness. You can also visit places on the Aberdeenshire Castle Trail on the same day.

Celia Ffitch-Stewart is a fully insured driver-guide with Mercedes limousine for private tailor-made guided tours. Half day, full day or extended tours. Themes to suit your interests can be arranged including The Castle Trail. Meet your clan chief, trace your roots, stay in a castle. Airport collection (Edinburgh, Glasgow, Aberdeen or Inverness). Services can include itinerary planning and accommodation reservations. Also available for weddings. Member of HOSTGA (Highlands of Scotland Tour Guide Association).

Link to Craigievar photos by Phil Wright

<![if !vml]><![endif]>

<![if !vml]><![endif]>

<![if !vml]><![endif]>

<![if !vml]><![endif]>

<![if !vml]><![endif]>

<![if !vml]><![endif]>

<![if !vml]><![endif]>

QUICK CLICKS:
Top of Page
Index
Contact

<![if !vml]><![endif]>

The Chatelaine's Scottish Castles web site copyright Joanne Mackenzie-Winters 1997-2010
Part of The Internet Guide to Scotland
Member of the Castles of the World Network: Castles.org
Not to be reproduced without permission

<![if !vml]><![endif]>

<![if !vml]><![endif]>

<![if !vml]><![endif]>

<![if !vml]><![endif]>
http://www.nts.org.uk/Property/17/#
http://www.nts.org.uk/Property/17/Map/
Welcome to the National Trust for Scotland Online 14 May 2011
home about the Trust contact us log in / register
<![if !vml]>

<![endif]>
Jump to a different place to visit
Buy a guidebook for this property
<![if !vml]>
<![endif]>Click to buy online
Join us
Visit hundreds of places for FREE. Join the National Trust for Scotland today.
Make a donation
Support Scotland's leading charity - donate online here.
Downloads
Craigievar Castle
Castle
<![if !vml]>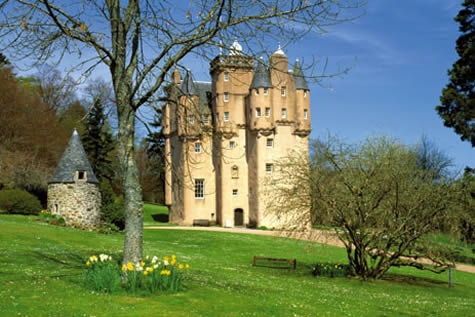 <![endif]><![if !vml]>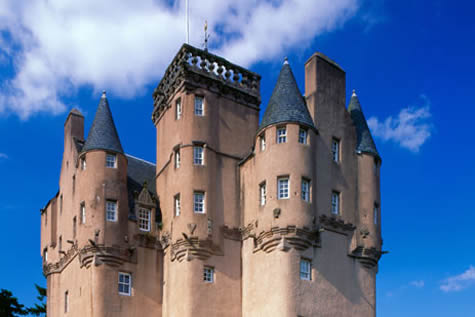 <![endif]><![if !vml]>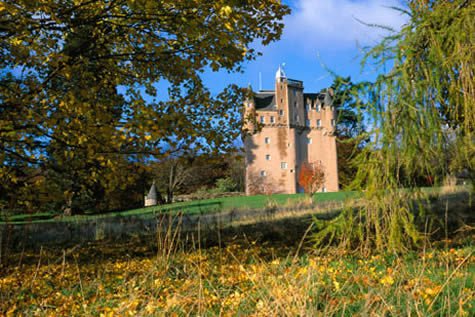 <![endif]><![if !vml]>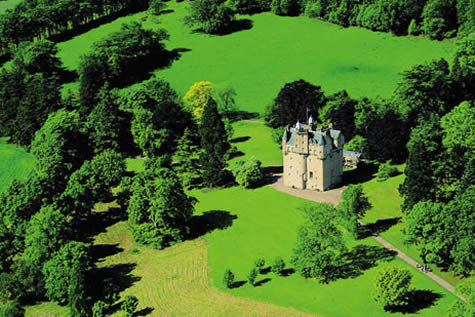 <![endif]>
« previousgallery 1 of 4next »
<![if !vml]>

<![endif]><![if !vml]>

<![endif]><![if !vml]>

<![endif]><![if !vml]>

<![endif]><![if !vml]>

<![endif]><![if !vml]>

<![endif]><![if !vml]>

<![endif]><![if !vml]>

<![endif]><![if !vml]>

<![endif]><![if !vml]>

<![endif]><![if !vml]>
<![endif]>key
<![if !vml]>

<![endif]><![if !vml]>

<![endif]><![if !vml]>

<![endif]><![if !vml]>

<![endif]><![if !vml]>

<![endif]><![if !vml]>

<![endif]><![if !vml]>

<![endif]><![if !vml]>

<![endif]><![if !vml]>

<![endif]><![if !vml]>

<![endif]><![if !vml]>

<![endif]><![if !vml]>

<![endif]><![if !vml]>

<![endif]><![if !vml]>

<![endif]><![if !vml]>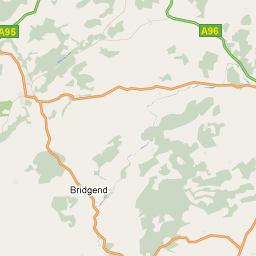 <![endif]><![if !vml]>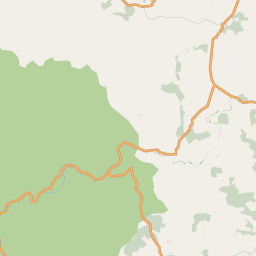 <![endif]><![if !vml]>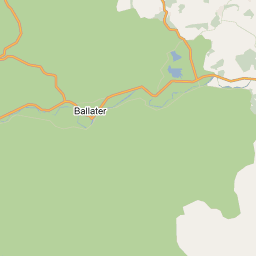 <![endif]><![if !vml]>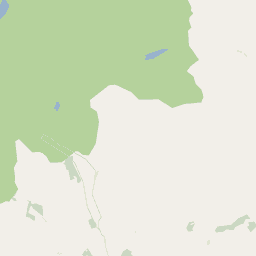 <![endif]><![if !vml]>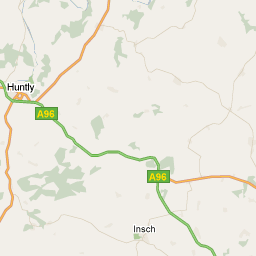 <![endif]><![if !vml]>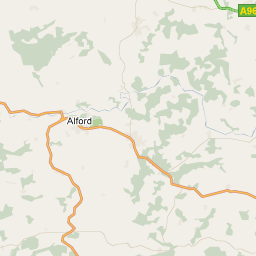 <![endif]><![if !vml]>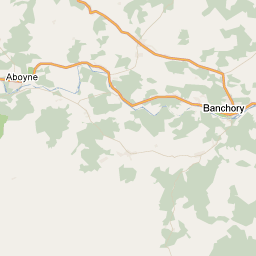 <![endif]><![if !vml]>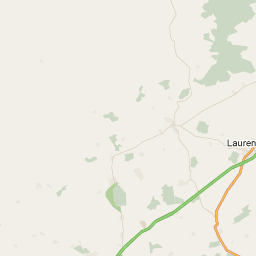 <![endif]><![if !vml]>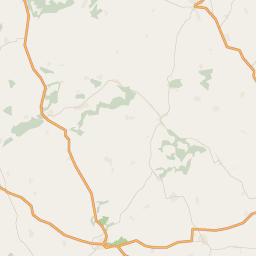 <![endif]><![if !vml]>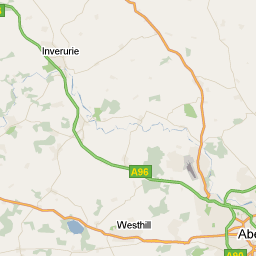 <![endif]><![if !vml]>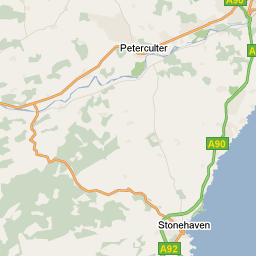 <![endif]><![if !vml]>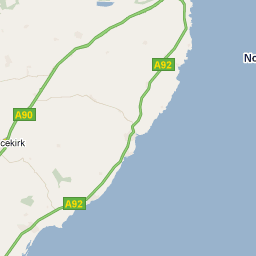 <![endif]><![if !vml]>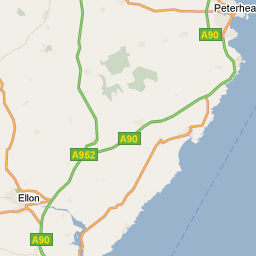 <![endif]><![if !vml]>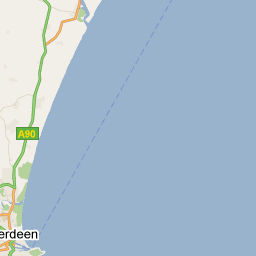 <![endif]><![if !vml]>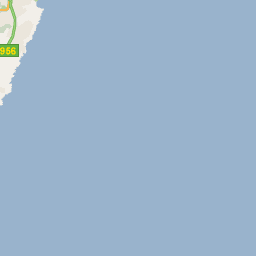 <![endif]><![if !vml]>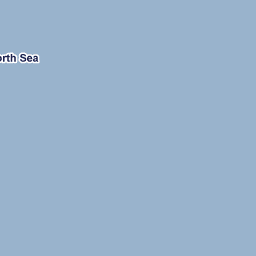 <![endif]>
<![if !vml]>

<![endif]><![if !vml]>

<![endif]><![if !vml]>

<![endif]><![if !vml]>

<![endif]><![if !vml]>

<![endif]>
<![if !vml]>

<![endif]>
Map data ©2011 Tele Atlas - Terms of Use
<![if !vml]>

<![endif]>
Map
Satellite
Hybrid
Did you know?
You can see family portraits, including two painted by Sir Henry Raeburn
Opening times
Grounds: all year, daily.

Castle: 22 Apr to 25 Apr, Fri-Mon 11-5, 2 May to 30 Jun, Fri-Tue 11-5; 1 Jul to 31 Aug, daily 11-5; 1 Sep to 30 Sep, Fri-Tue 11-5.

Guided tours only. Last admission to castle 45 mins before closing.